Does Waxing Hurt? Our Users Weigh In
An important factor to consider in hair removal methods is whether or not it's painful. When it comes to waxing, many believe it's the most painful method. You may see scenes in TV shows and movies where a person getting waxed looks like they are in dire pain. But does waxing hurt that much? We'll tell you if waxing is painful or not, and how to make waxing less painful. We've also added testimonials from customers about our waxing kit regarding pain. 
How Much Does Waxing Hurt?
While it depends on your pain tolerance, certain factors can impact if waxing will hurt. For example, if your skin is dry, it can feel like your skin is being pulled. Or, if you have coarse hair, it might hurt more than someone with fine hair. This is because coarse hair follicles are larger than fine hair follicles. 
Any pain associated with waxing is short-lived and always seems to hurt less than people believe. The anticipation of waxing can sometimes be scarier than the waxing itself. 
How to Make Waxing Not Hurt
Things like prep and aftercare can impact if waxing hurts. Here are four solutions to implement in your routine to make waxing hurt less. 
Proper Prep
Make sure your skin is thoroughly prepped. Regularly moisturizing the areas you wax can help keep the skin soft. Also, using a nourishing oil can help soften your skin, and make waxing hurt less. As well, be sure to exfoliate a day or two before waxing. This removes any dead skin that might be covering a hair follicle. 
2. Frequently Waxing
Waxing frequently can also mitigate some pain. Over time, you get accustomed to the sensations of waxing, which helps reduce anxious anticipation. Just be sure your hair has grown at least ⅛ inch before your next waxing. 
3. Using Hot Water
Applying warm or hot water before waxing can also help make waxing hurt less. It opens the hair follicles, helps soothe the skin, and prepares it for the sensation of hot wax. Make sure your skin is dry before applying the wax.
4. Using the Best Type of Wax
Using hard wax beans instead of soft wax beans can also help to make waxing less painful. Hard wax is designed to stick to hair, not skin. So, when you pull off the wax, only hair is removed. As well, hard wax takes off all the hair in one application. Soft wax sometimes requires reapplication, which can irritate the skin.
Luckily, our waxing kit comes with both hard wax beans and nourishing oil to help waxing hurt less. Don't just take our word for it though. Here is what our customers say about our waxing kit in relation to pain. 
What Our Customer's Say
If you are prone to pain or have sensitive skin, our waxing kit is a great solution for you: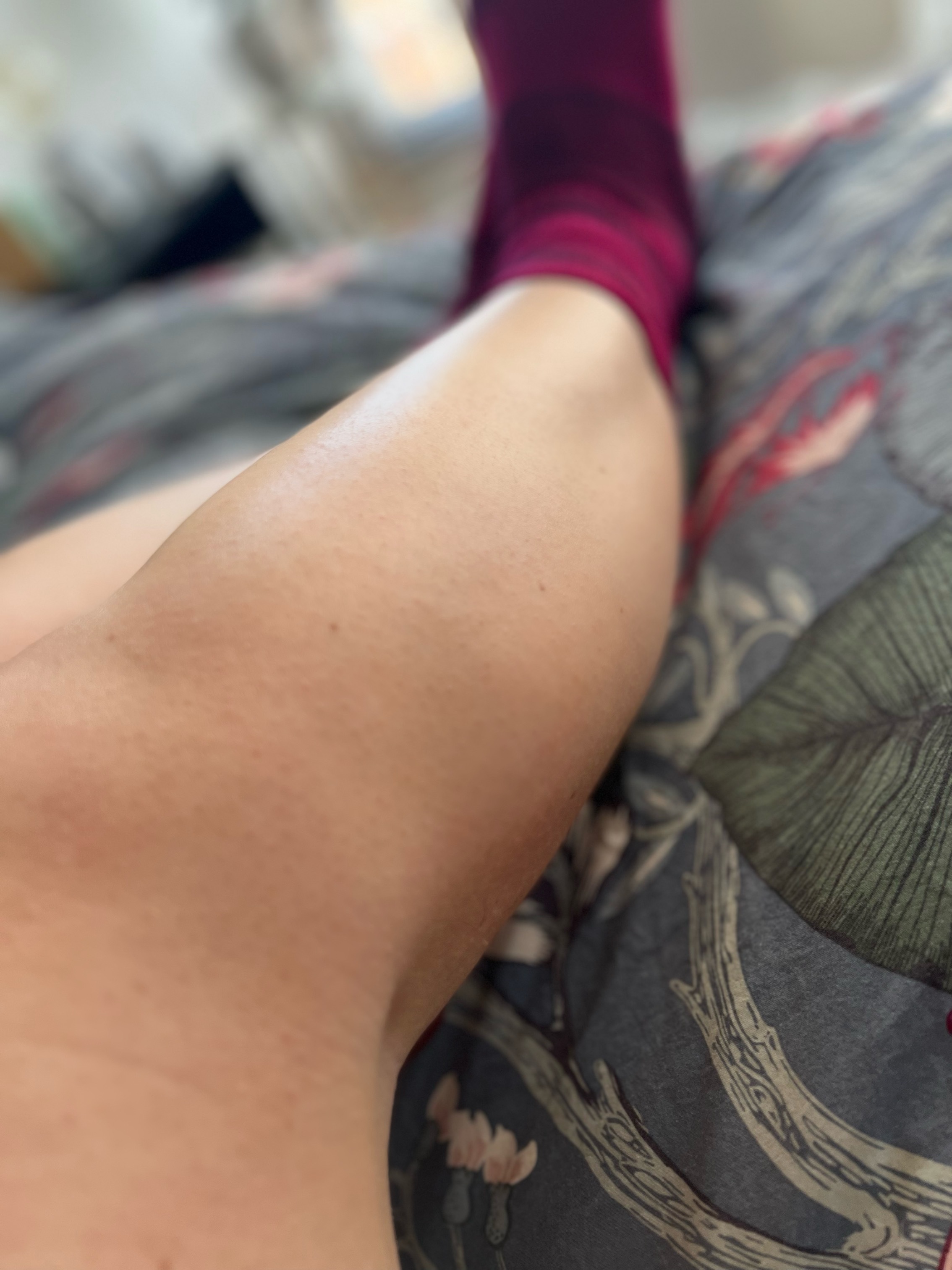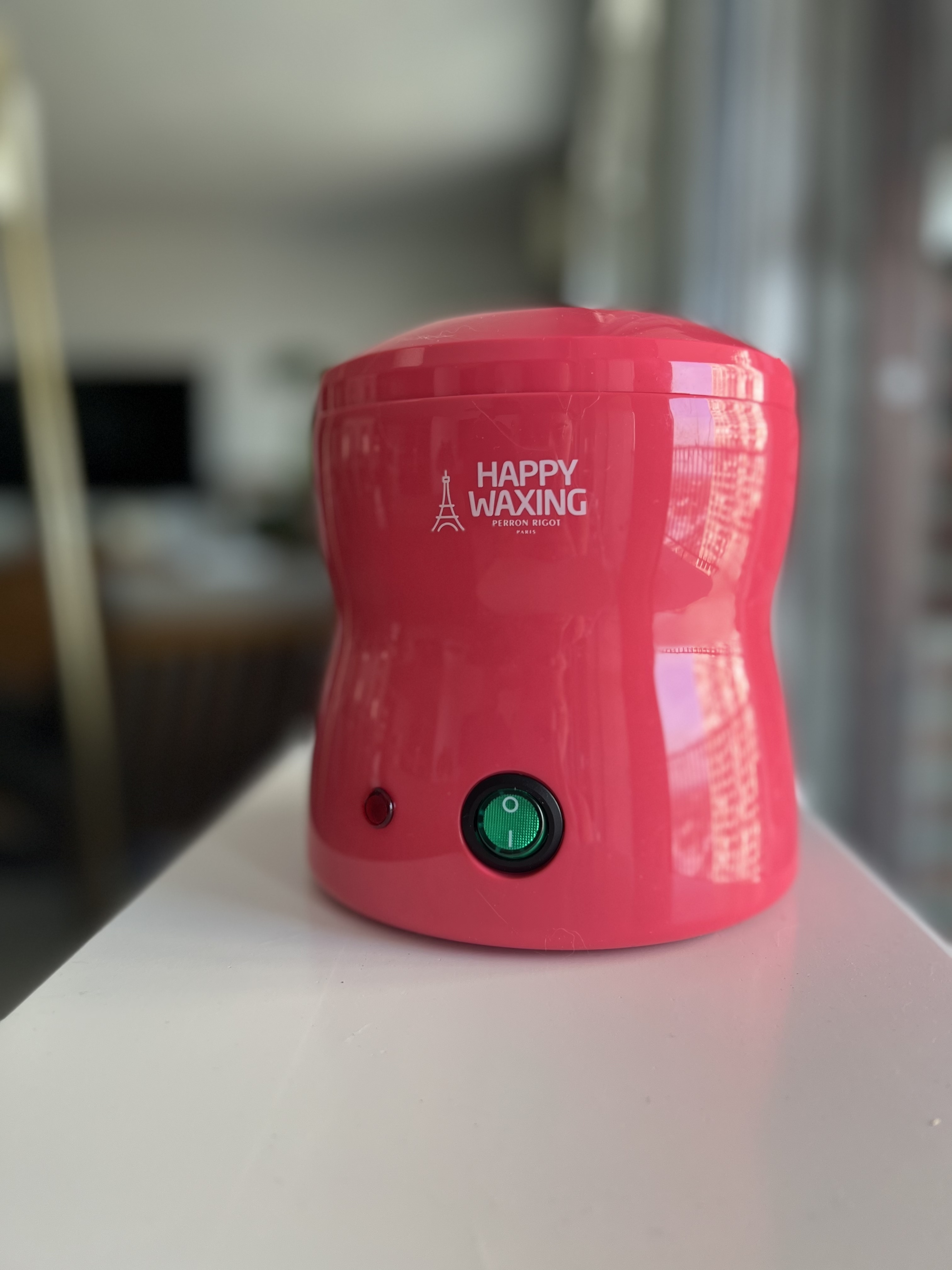 I love my new Happy Waxing kit! This kit made it so easy and pain-free to wax my legs at home. The wax smells really good and is not too strong. I also have super sensitive skin, and waxing with Happy Wax has been no problem. The instruction videos were especially helpful. I'm thrilled with the results!! – Jacki - Chicago, Illinois, USA
----
Our waxing kit is also great if you are new to waxing at home:
Super easy! Smelled great! Pain-free! I would highly recommend this product to anyone that is nervous or hesitant about using an at-home waxing kit. This was my first time using it and it was simple, easy, and quick. The wax heated up in 20 minutes and I was ready to begin. I can't wait to continue using this product! – Anna - Louisiana, New Orleans, USA
----
One of the best ways to make waxing not hurt is using high-quality wax beads designed to remove hair, not skin:
These are the best quality beads I have ever used for my waxing. Totally makes the experience easier and less painful! I will never shop another brand!! Thank you!!! – Keiko - Atlanta, Georgia, USA

READ ALL OUR HAPPY WAXING REVIEWS HERE.
– –
Get our Happy Waxing At Home Kit to start waxing without the pain.
What methods do you use to make waxing hurt less? Let us know in the comments!
---